Aloha 2020

January 27, 2020
Honolulu, Oʻahu Hawaiʻi


Aloha Makahiki Hou 2020, new year, new decade. Here's the new news from Trades A.i.R.

First things first:

Please join us in welcoming artist Phillip Zach to Oʻahu. He arrived on January 19th and will remain with us for 5 weeks. Driven by ongoing research, Phillip's work draws upon sub-sensory and repressed aspects of materials and history. His sources range from cultural markers such as Hollywood films or archeological artifacts; to interviews he conducts; as well as physical objects such as pigments; or actual places. In exploring frictions between evolving material realities and mental spaces, his work challenges assumptions about lived human experience.


Phillip Zach, Zero-G, 2019. 2-Channel video installation: HD Video projection; HD Video monitor; emergency blankets.

During his time in Hawaiʻi, Phillip seeks to trace human and non-human stories that evolve around the circulation of materials. By following particular objects: varying perspectives on globalization; growth and belonging; conflicts about ground and territory; greed and inhabitation; evolving and disappearing emerge and come into focus.


Phillip Zach, Folds, 2019. Acrylic glass, printed images, acrylic paint, oil paint, cotton thread, dust, tape.

In Mid-February, Phillip will install a version of his piece, Double Mouthed (2019), a multi-channel HD video and sound installation from the 16th Istanbul Biennial- at Aupuni Space in Kakaʻako. We'll gather to discuss things he's discovered in his time here and how his experience will impact future works.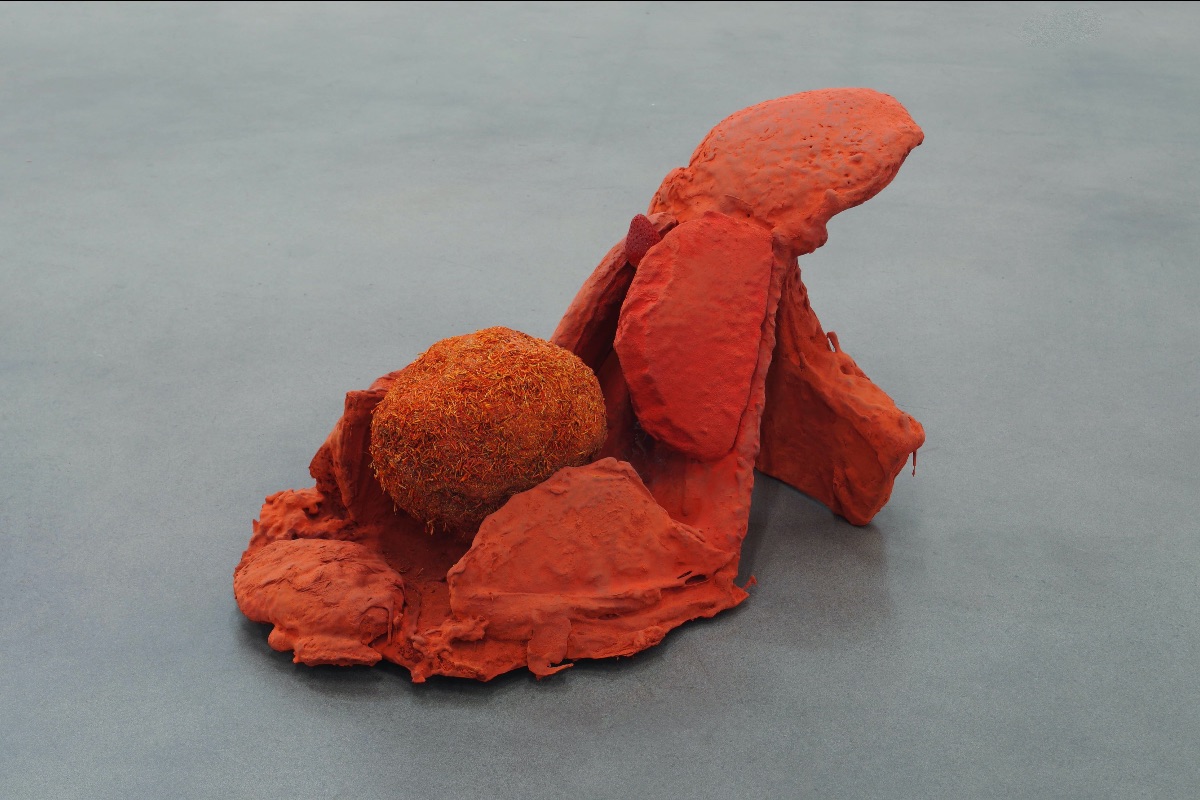 Phillip Zach Seeing Red II (hugger), 2018. Saffron flower, syrian rue, annatto seeds, acacia confusa root bark powder (DMT), venetian red, vermillion, mummy brown, cochineal, powdered red beets, hemoglobin, shilajit, live strawberry, urethane.

This coming Thursday, we are proud to present a screening with current (and extended) Artist in Residence, Sung Hwan Kim and his collaborative partner David Michael DiGregorio. Please join us to view his 2012 piece, Temper Clay followed by a conversation with the artists; Thursday January 30th from 10:30 – 11:45 a.m. in ART 101 at UH Mānoa. Many thanks to Jaimey Hamilton Faris and UH Mānoa Art and Art History for partnering on this event.




Sung Hwan and David arrived in Honolulu last September 2019, with plans for an extended residency to develop a project for a future biennial. After spending 2 months living with TRADES they found their own place in town. Over this time they have developed prolonged interactions with various communities including studying ʻŌlelo Hawai'i with Kīpuka at Nā Mea Hawai'i, hula with Halau o kahiwahiwa, and ʻukulele with the Daughters of Hawai'i at Queen Emma Summer Palace. They have become integrated members of our arts communities and plan to remain on O'ahu until at least June 2020. We look forward to providing further points of access to our communities as their project takes shape.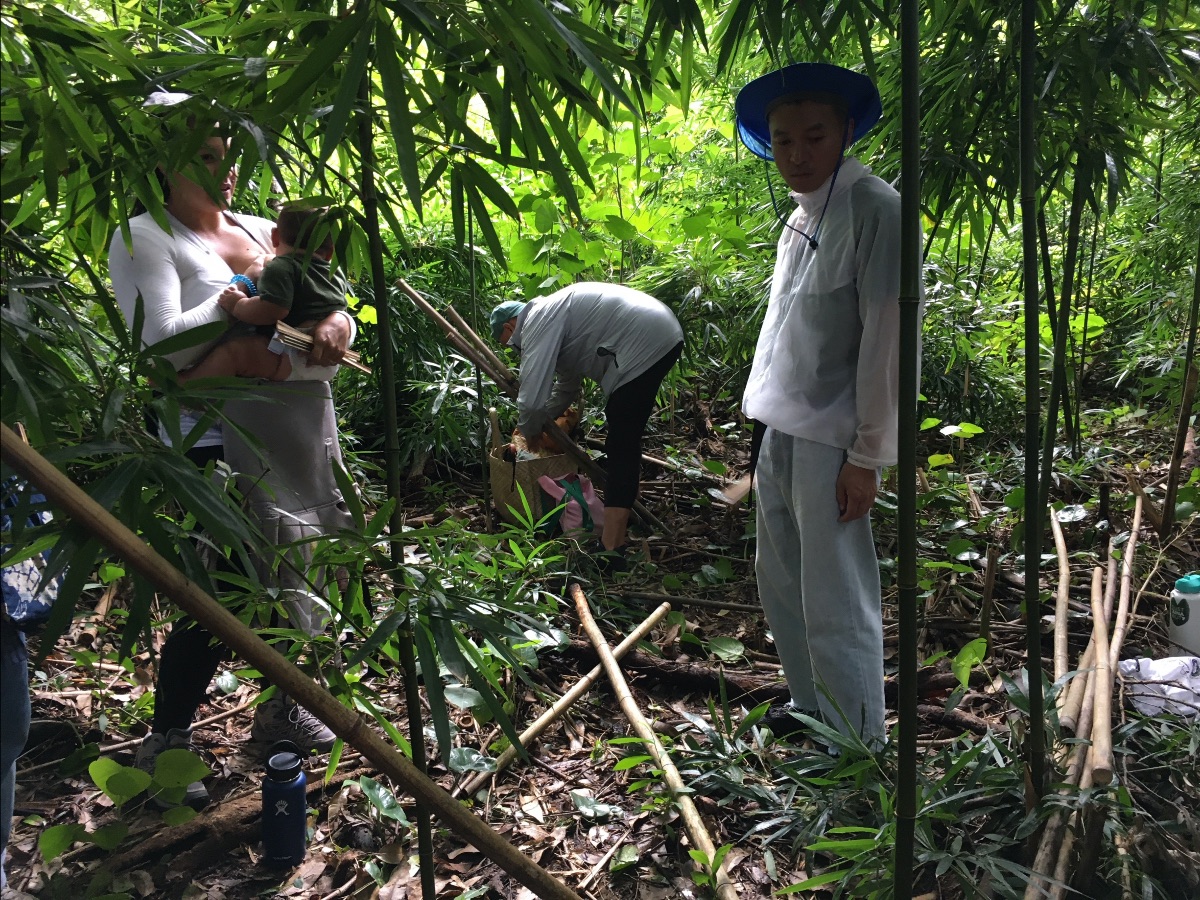 Earlier in Summer, we were grateful to partner with Tropic Editions to bring artist Catalina Africa Espinosa to O'ahu from Baler, Philippines. Catalina is an artist featured in Tropic Issue 2–Tropic Zine is a forum for critical engagement with contemporary culture that pursues connections between Hawaiʻi and the tropics worldwide. Issue 2 seeks to decolonize, deconstruct, and reimagine the Filipinx diaspora by posing a series of questions about what it means to identify as, and to be, a contemporary citizen in an age of movement and dispersion.




While in residence—Catalina's first visit to the Hawaiian Islands—she focused on connecting with local Filipino culture centered in Kalihi. Several points of contact were made with Kokua Kalihi Valley's KVIBEprogram; along with a visit to Hoʻulu ʻĀina and participation in their annual Ahupuaʻa Kalihi bicycle ride. In addition, she co-taught a children's workshop at Art Explorium. She was exceptionally interested in interacting and collaborating with local artists and made new works that were included in an exhibition at Aupuni Space highlighting the contributors to Tropic Issue 2. The exhibition continued to evolve and grow throughout the run of the show and was activated with multiple performances, meals, and gatherings.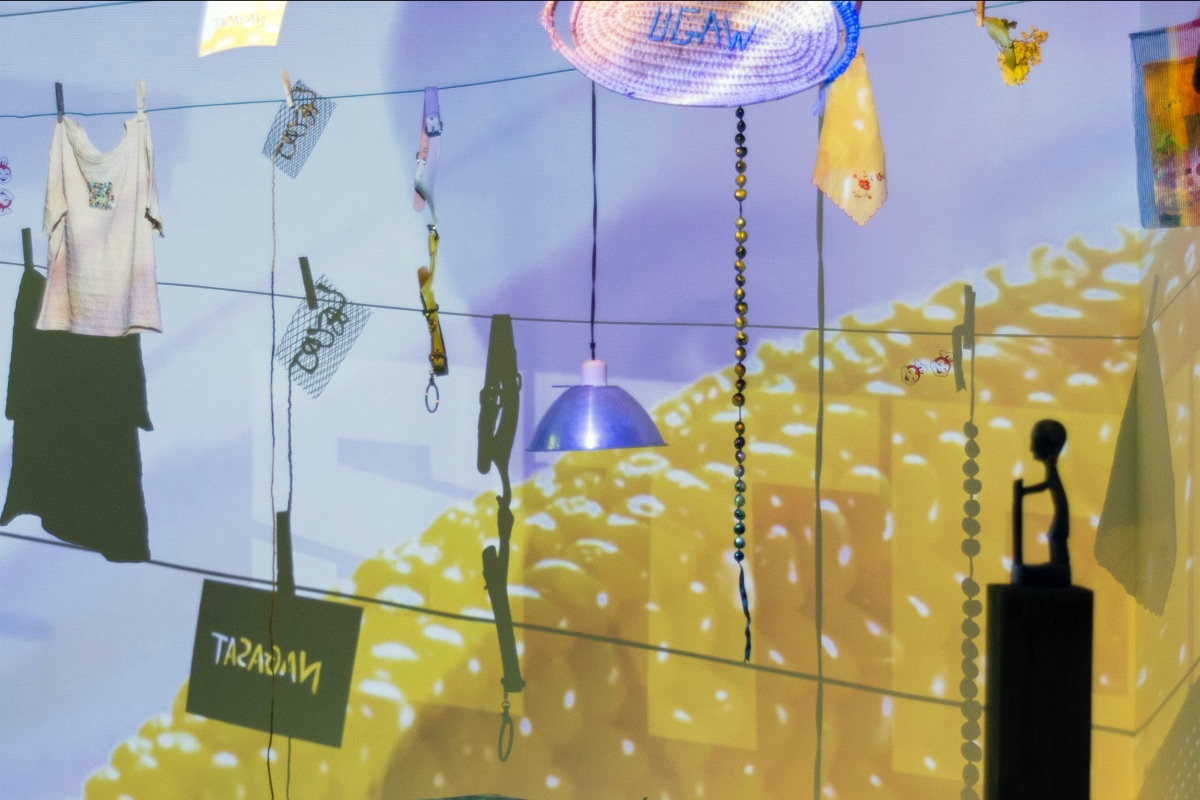 Detail of Tropic 2 installation at Aupuni Space.

Finally in May 2019, TRADES collaborated with Analog Sunshine Recorders and FLUX to adapt our temporary Nuʻuanu Street storefront into a working black and white dark room. Providing support and access to space, the collective was able to inhabit, develop and print their photographs that culminated in a group exhibition.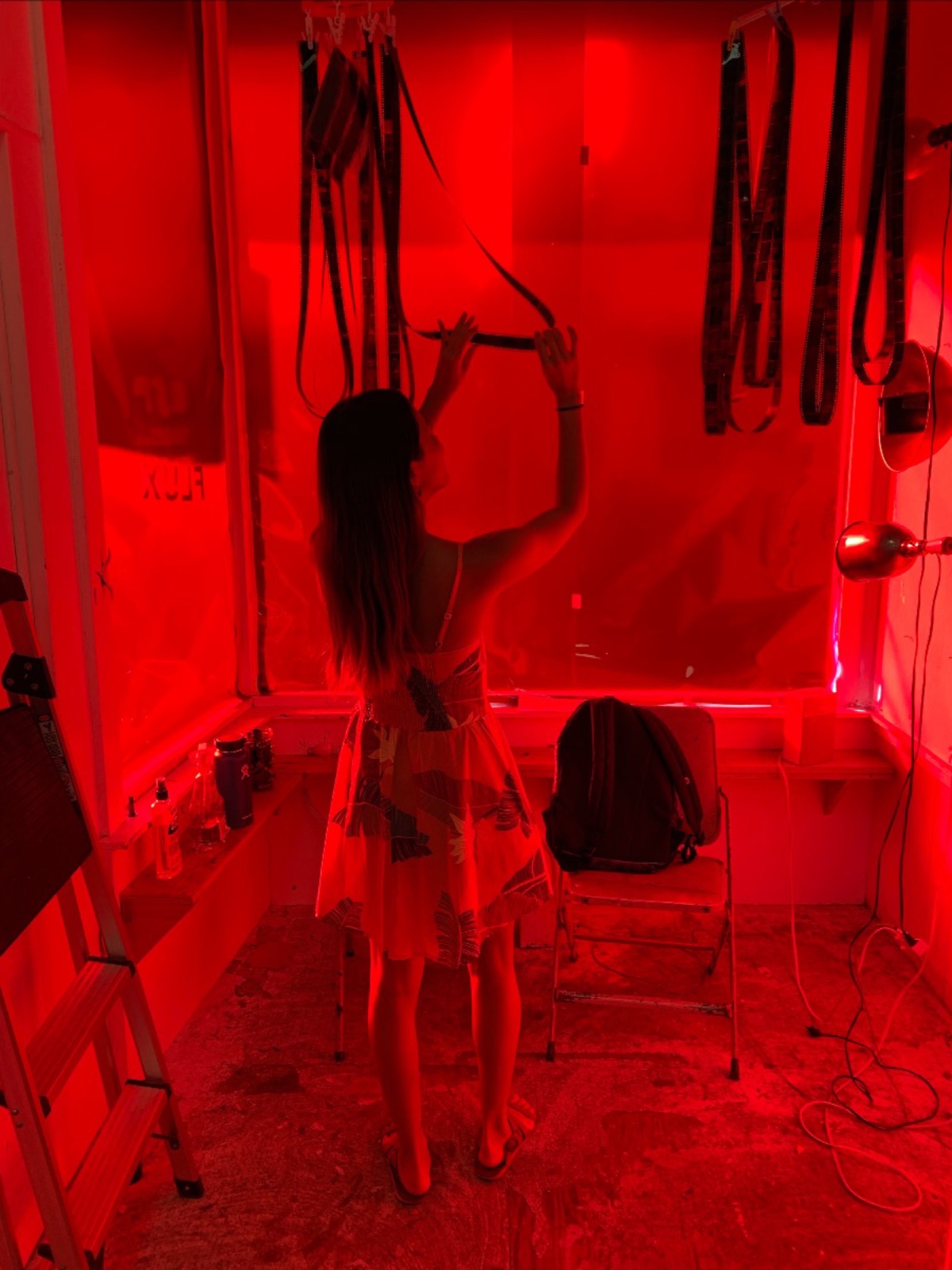 We wanted to take a minute to thank you for all of your support and contributions of time, effort, goodwill, and tax-deductible donations.

We are looking forward to an exciting year of programming that will bring at least 5 artists to Hawaiʻi in 2020. To keep our programs possible, we are counting on the sustained support of donors like you.
In 2019 we:


Brought 8 artists to Hawai'i (+ a group of college students)
Hosted public community events including— screenings, exhibitions, performances, publication launches, and artist talks.
Expanded to include international artists visting from the Philippines, Brazil, and Korea.
Partnered and collaborated with other local and international organizations such as Tropic Editions, Puʻuhonua Society, Koa Gallery, Honolulu Biennial Foundation, Harvard University, Kokua Kalihi Valley, and Art Explorium.
Continued our outreach and engagement with Hawaiʻi's students from k-university.
Operated -in partnership with Puʻuhonua Society, Aupuni Space- a contemporary art gallery specializing in community based projects and exhibitions that feature Native Hawaiian and Hawaiʻi based contemporary artists. Over the past year Aupuni hosted 14 exhibitions and saw 71 artists exhibit their work.
Enjoyed ongoing relationships with past A.i.R., witnessed how their visits continue to impact our community as well as their own practices and welcomed several of them back to Oʻahu.

What we've achieved is a direct result of your support and we are relying on your continued generosity to flourish in 2020!

We wish to gratefully acknowledge the support of the Atherton Family Foundation, The Cooke Foundation, The University of Hawai'i at Mānoa Department of Art and Art History, as well as the following:



Jaimey Hamilton Faris
Maile Meyer
Puʻuhonua Society
Daughters of Hawai'i Queen Emma Summer Palace
Esteban Arboleda
David Haskell
Harvard University
Malia Gonzalez

Drew Broderick
Koa Gallery
Auliʻi Mitchell
Sonny Ganaden
Kalihi Valley Instructional Bicycle Exchange
Marika Emi
Tropic Editions
Nella Media Group