Lena Daly


Fall 2018
Honolulu, Oʻahu Hawaiʻi

Los Angeles artist Lena Daly has arrived on O'ahu to inaugurate our second year (!) of programming for a month-long dive into our island's coral reef systems, visually as well as aurally, and to explore how they relate to her fine art practice which utilizes UV-reactive pigments, and hypersonic sound systems that make ultra-sonic sound audible. By collaborating with, and learning from local experts to investigate coral's natural fluorescence and the bioluminescence of a reef's inhabitants, Lenaʻs practice will benefit from an enriched understanding of naturally occurring phenomena and first hand scientific experience.

Lena will present some of her work and report on her research on Saturday, November 17th at Aupuni Space. She will also be interacting with middle school students from the School for Examining Essential Questions on Sustainability (SEEQS) sharing her examinations and explorations at the intersection of art and science.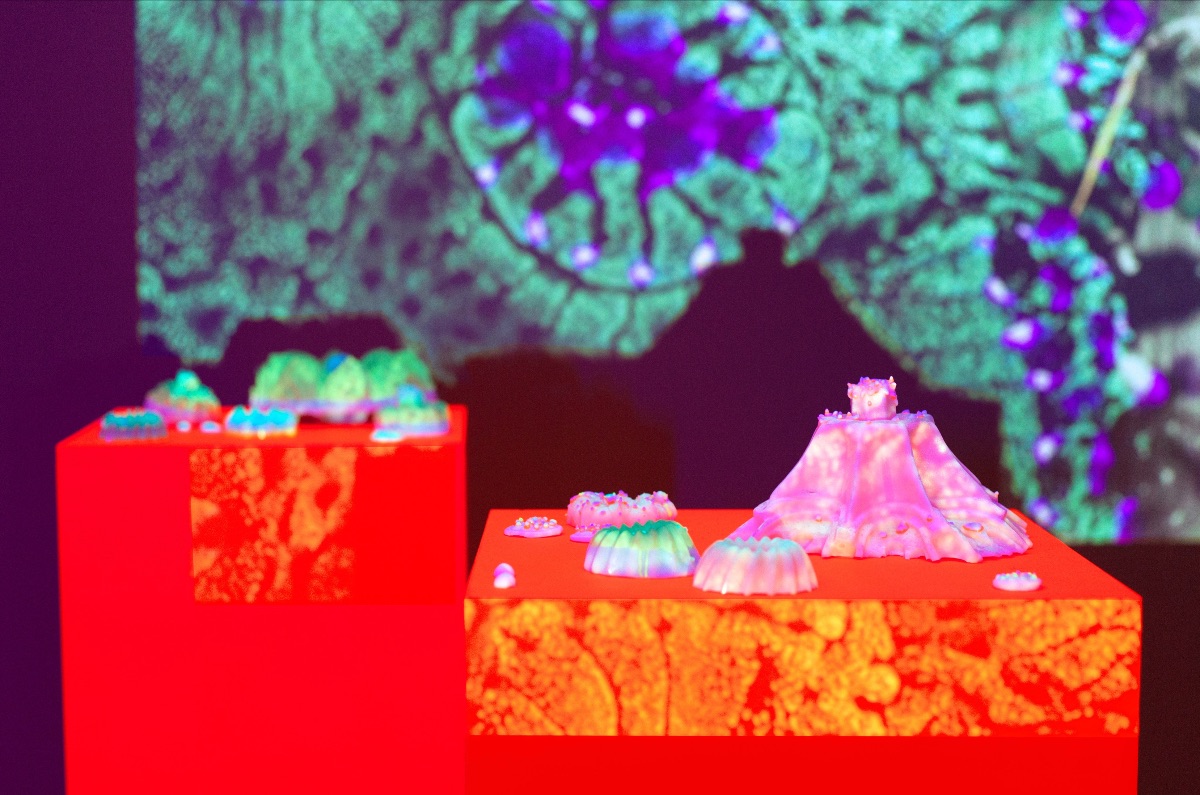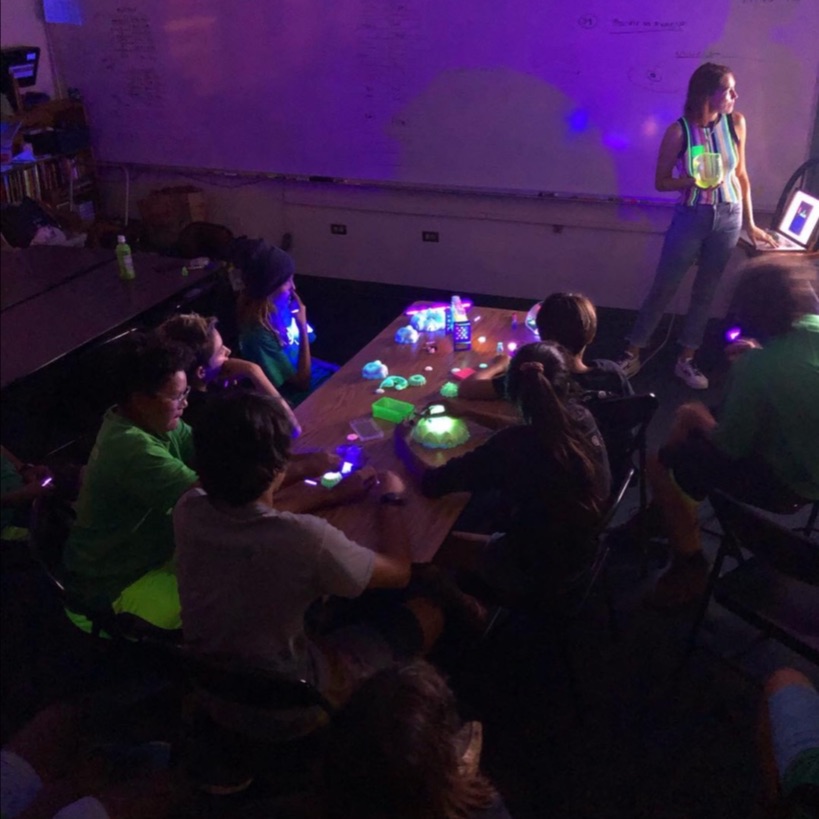 Lena working with students at SEEQS Day 1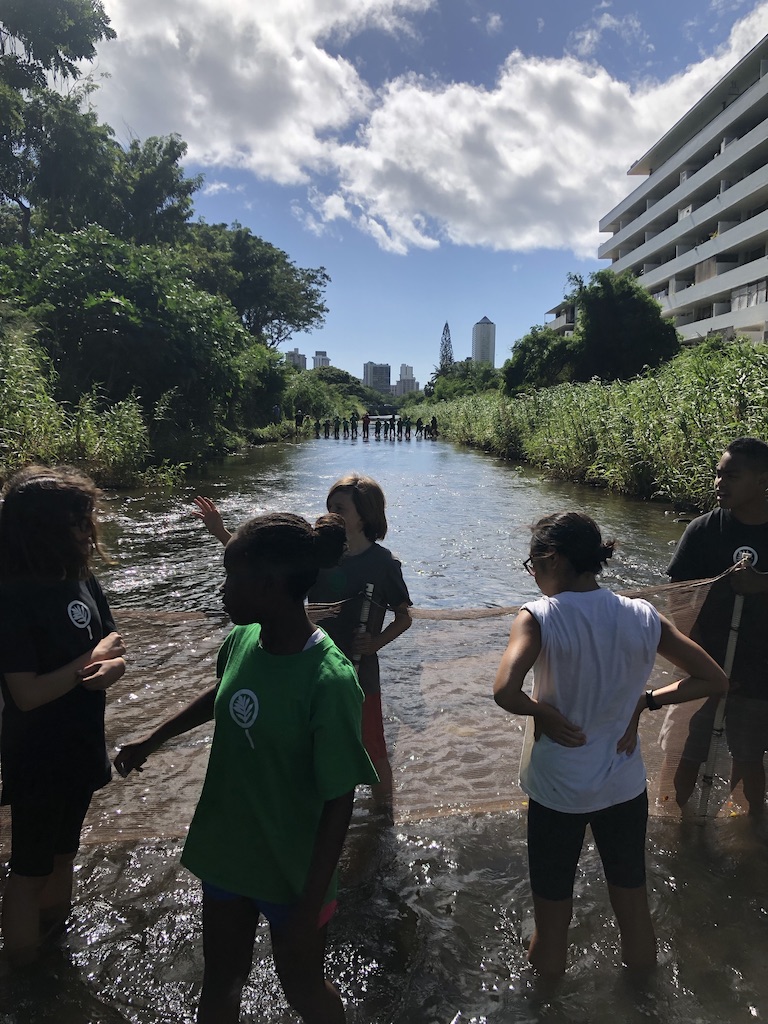 Working with SEEQS students in Mānoa Stream

Lena engaged deeply with our local communities—with two visits to work with middle school students at SEEQS (School for Examining Essential Questions of Sustainability); conducting studio visits with a handful of local artists; and recording a radio program with Central Pacific Time. Lena intersected with our arts community at events at HoMa, HiSAM, Honolulu Biennial Foundation, Honolulu Printmakers, the Merwin Conservancy, and HIFF.

Lena Daly with Dr. Megan Porter of UH Biology and Mindy Mizobe of HIMB Soest at Aupuni Space

Photo credit: Kirsten Carlson


Her visit culminated with an installation at Aupuni Space—with UV reactive sculptures and two-channel video, including confocal footage of coral and hydrophone audio from the reef. Professor Megan Porter, UH biology; and Mindy Mizobe, confocal microscopy specialist; joined Lena for a conversation connecting art and science, and hypothesizing the origins and uses of various species' visual perception and communication.