Phillip Zach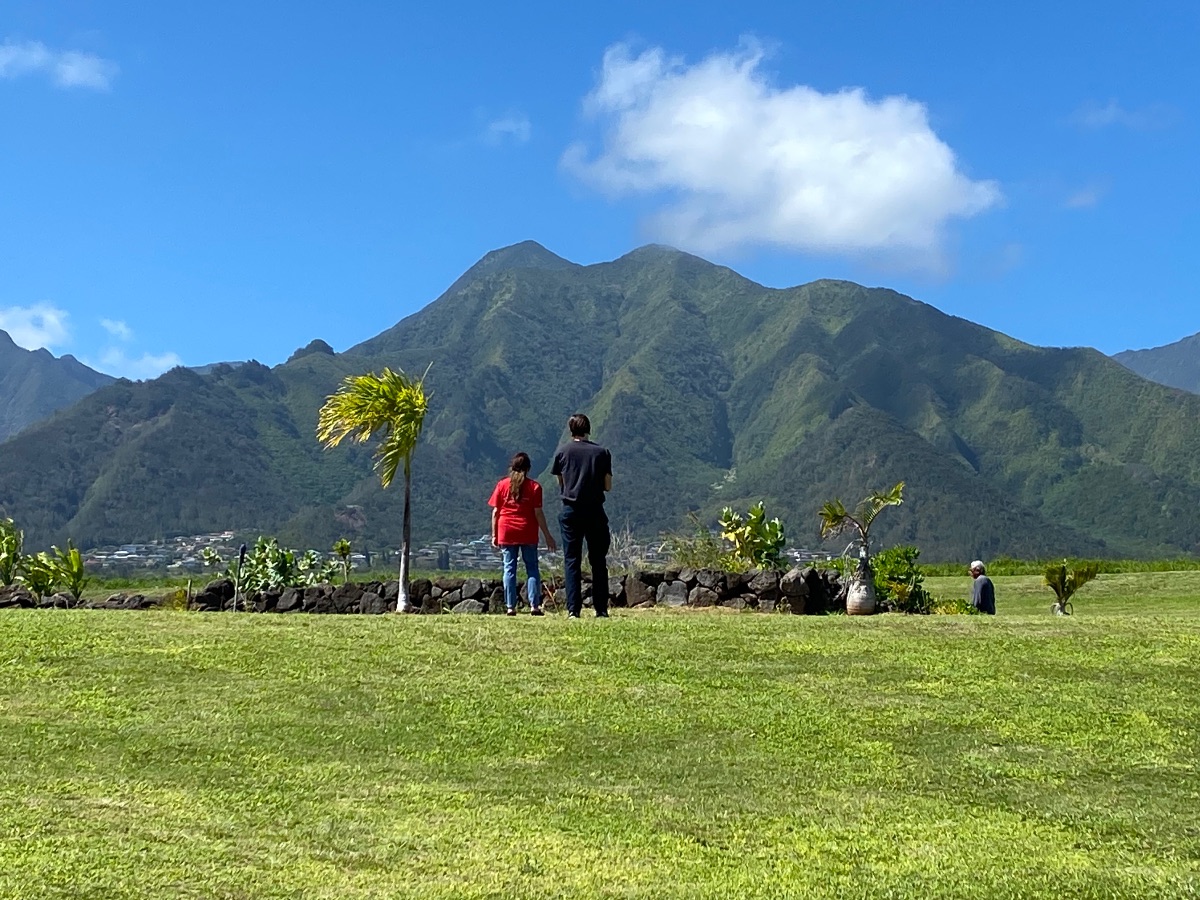 Phillip Zach with Clare Apana on Maui, paying respect to iwi kūpuna burial site at Maui Lani Parkways development.

Winter 2020
Honolulu, Oʻahu Hawaiʻi

Phillip Zach was with us in January and February of 2020, seeking the histories hidden in the circulation of materials. For Phillip, that meant connecting with willing teachers, and being an attentive and open listener. Zach spent time on Maui with Uncle Walter, Clare Apana, and Paul Hanada; activists dedicated to the environmental and cultural preservation of the inland sand dunes—site of the historical Battle of Kakanilua (Battle of the Feather Capes) and of contemporary industrial sand mining that desecrates native Hawaiian burials. Phillip learned more about iwi na kūpuna (bones of the ancestors) from cultural practitioner Kumu Hinaleimoana Wong-Kalu, then chair of the O'ahu Island Burial Council; and also spent time with Kupa'a Hee of the Hawai'i Snail Extinction Prevention Program, hearing about their efforts to protect native endangered snails from eradication. Phillip's interviews and research are thoughtfully observed and framed in his newly completed film Hunger for Sand.


Phillip Zach, Zero-G, 2019. 2-Channel video installation: HD Video projection; HD Video monitor; emergency blankets.
Please join us in welcoming artist Phillip Zach to Oʻahu. He arrived on January 19th and will remain with us for 5 weeks. Driven by ongoing research, Phillip's work draws upon sub-sensory and repressed aspects of materials and history. His sources range from cultural markers such as Hollywood films or archeological artifacts; to interviews he conducts; as well as physical objects such as pigments; or actual places. In exploring frictions between evolving material realities and mental spaces, his work challenges assumptions about lived human experience.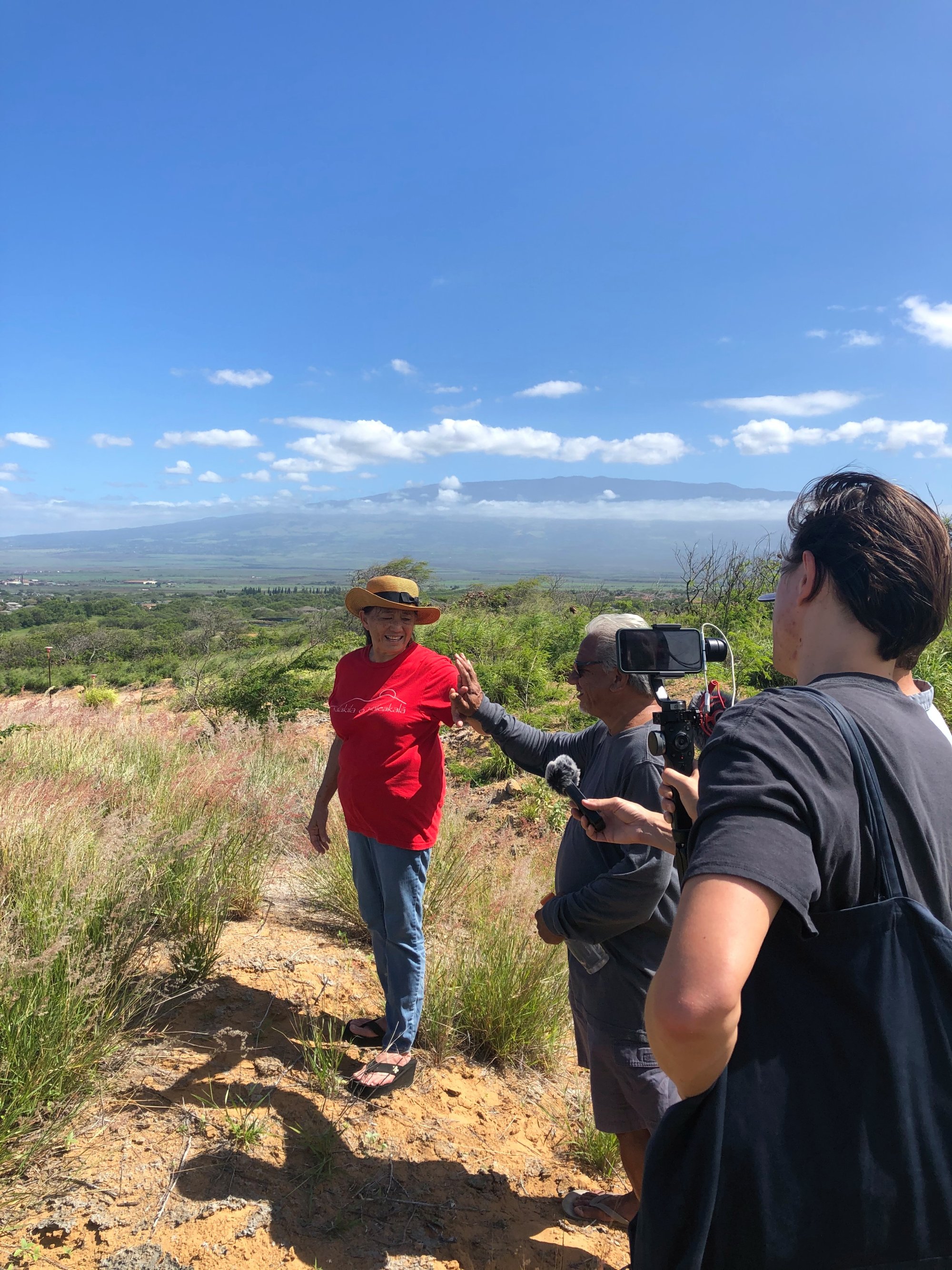 Phillip Zach filming with Clare Apana and Uncle Walter at Keopuolani Sand Dunes on Maui.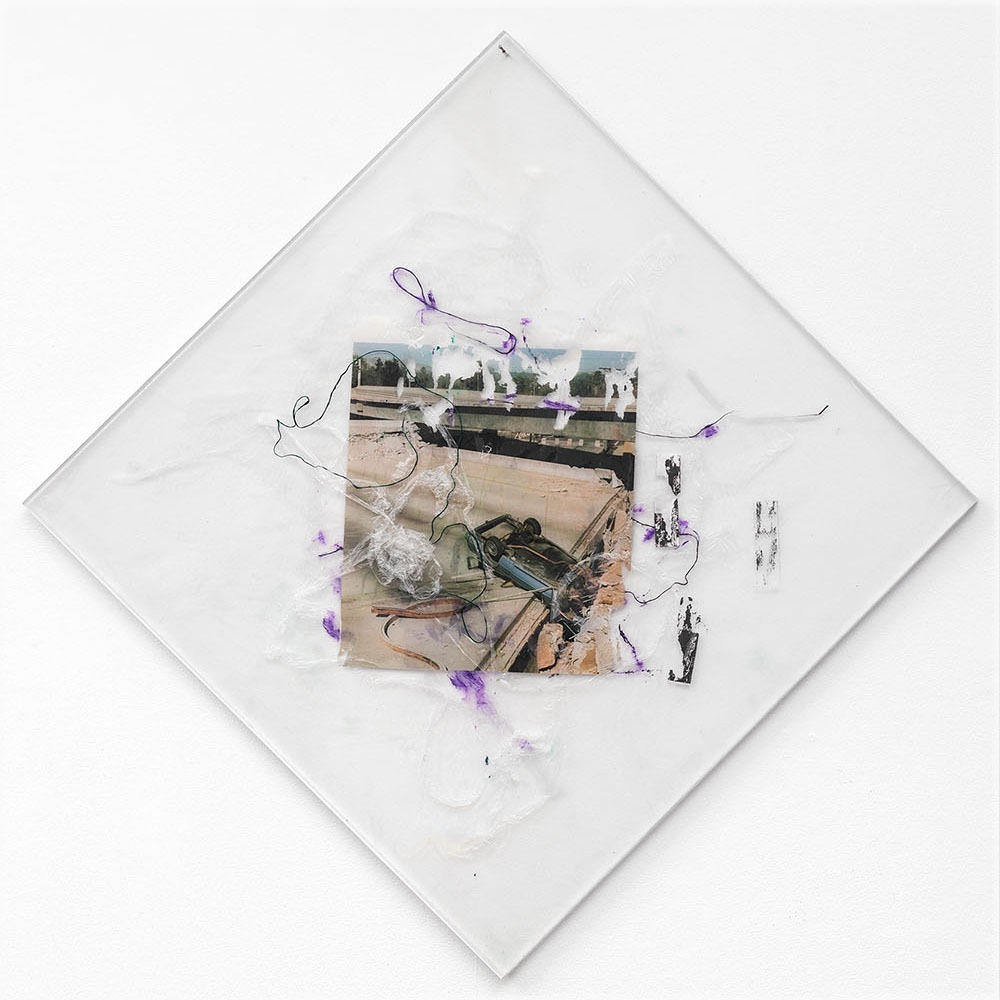 Phillip Zach, Folds, 2019. Acrylic glass, printed images, acrylic paint, oil paint, cotton thread, dust, tape.
During his time in Hawaiʻi, Phillip seeks to trace human and non-human stories that evolve around the circulation of materials. By following particular objects: varying perspectives on globalization; growth and belonging; conflicts about ground and territory; greed and inhabitation; evolving and disappearing emerge and come into focus.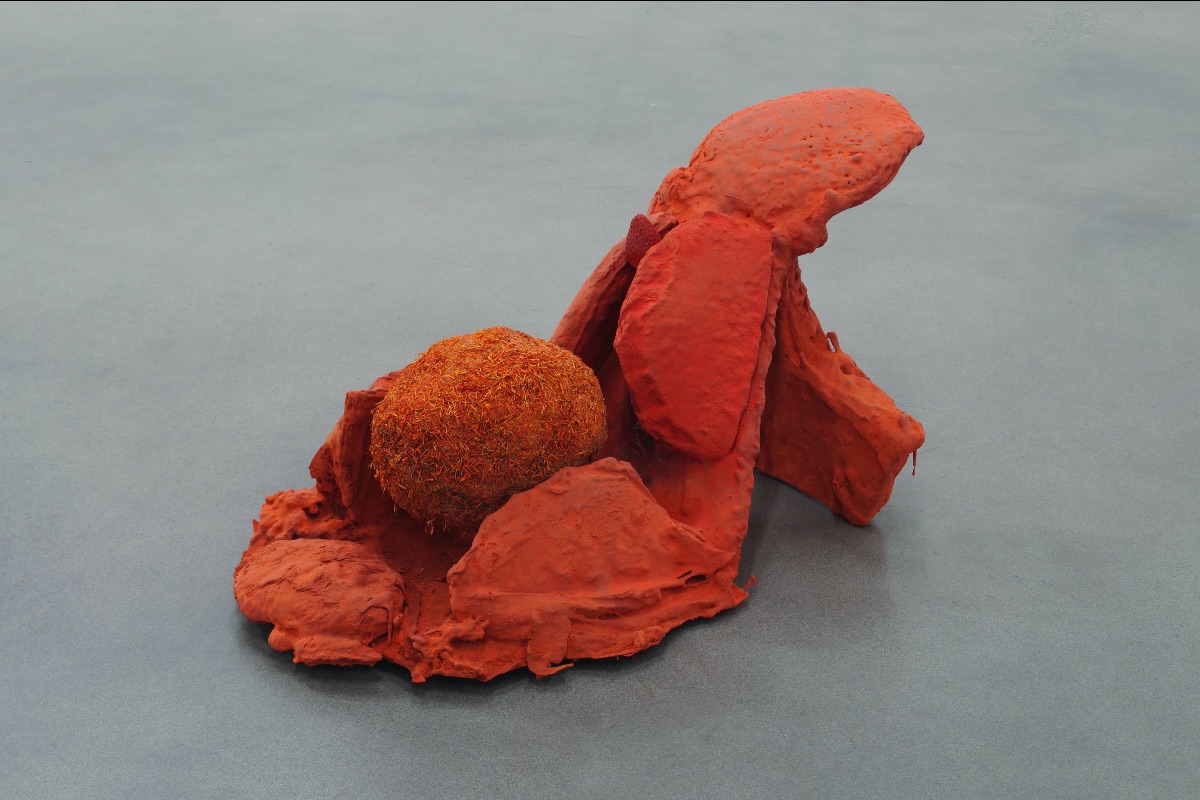 Phillip Zach Seeing Red II (hugger), 2018. Saffron flower, syrian rue, annatto seeds, acacia confusa root bark powder (DMT), venetian red, vermillion, mummy brown, cochineal, powdered red beets, hemoglobin, shilajit, live strawberry, urethane.