Claudia Kogachi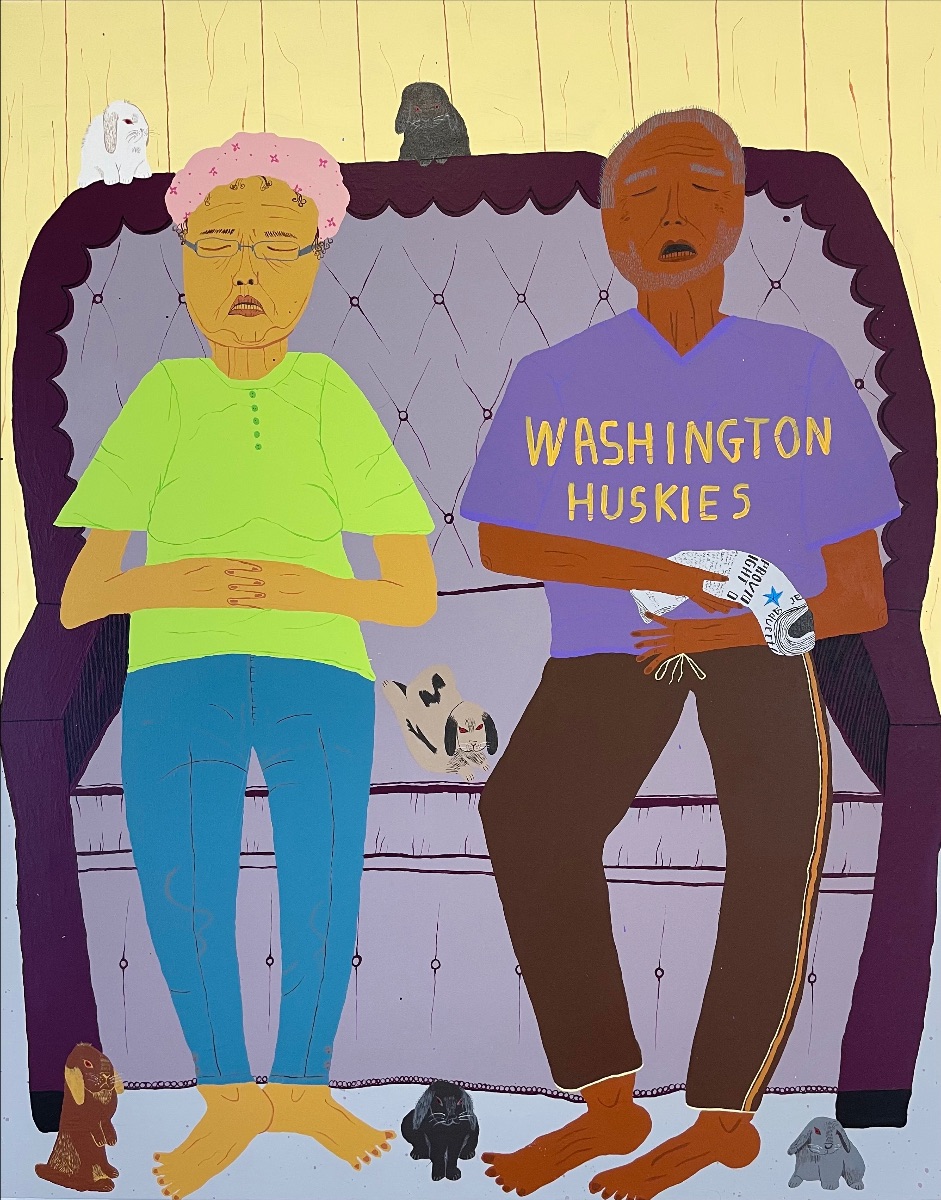 Obaachan and Jiichan Babysitting, 2022 acrylic on canvas

Summer 2023
Honolulu, Oʻahu Hawaiʻi

We're extremely excited to host back-to-back residencies this summer. First, welcome Claudia Kogachi, a painter and fibers artist currently based in Tāmaki Makaurau, Auckland Aotearoa. Kogachi has matrilineal roots in Hawai'i—her family emigrated from Japan and Okinawa four generations ago and her Obaachan (grandmother) resides in Wahiawa. Claudia studied alongside many of our Aupuni Space contemporaries while at UH Mānoa for one year as an exchange student, and counts that time as hugely important to her practice. She eagerly returns to reconnect with the group of artists she came up with and to encounter fresh faces.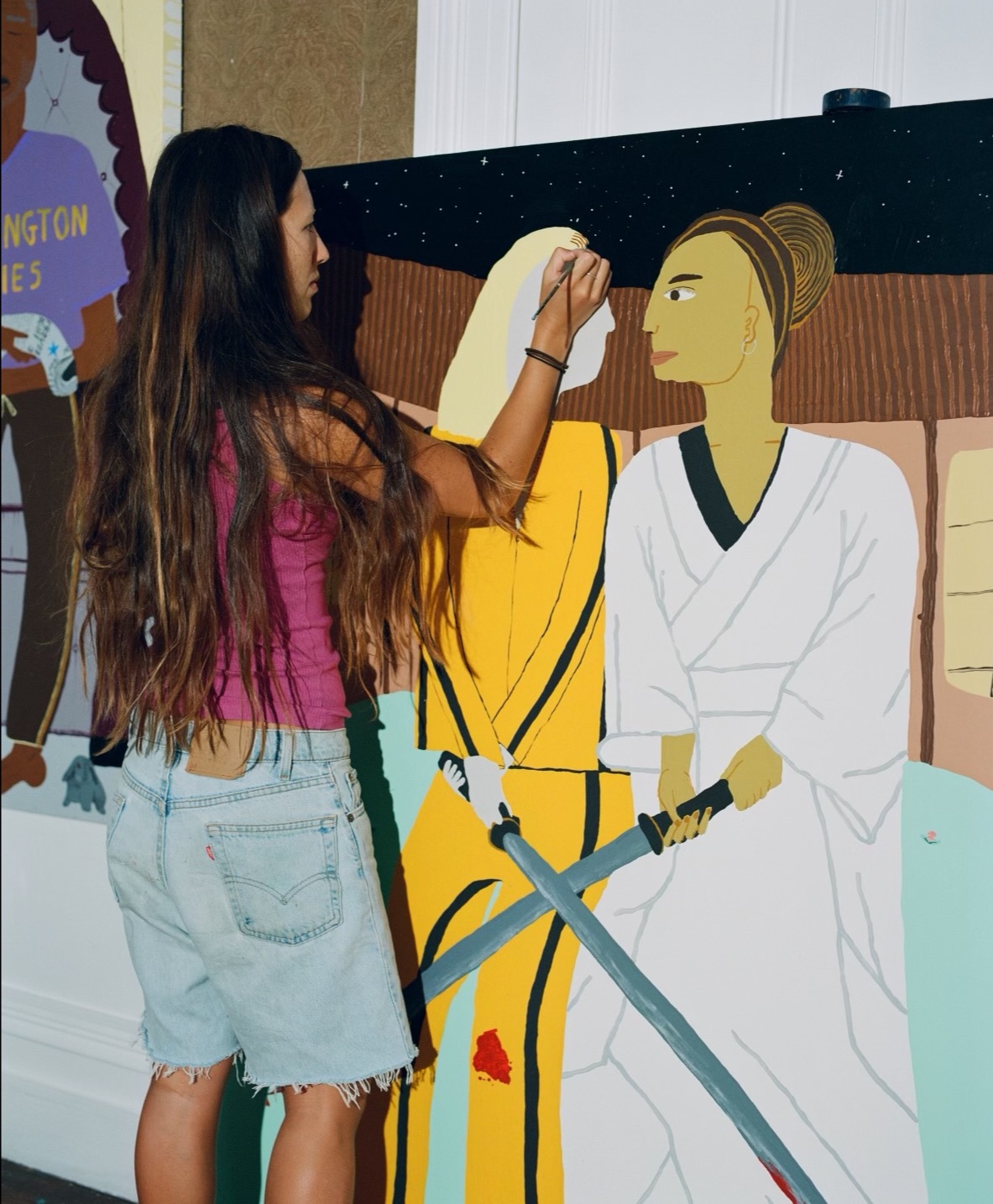 Claudia working in studio. Photo credit: Rob Tennent
THE FAST AND THE FURIOUS, 2022, acrylic on canvas


Speaking to Claudia's 2020 installation, Obaachan During the Lockdown at Te Tuhi, Tāmaki Makauarau Auckland, curator Abby Cunnane writes, "This work registers a relationship between social exchange, attentiveness, and physical labour. While both Kogachi and her obaachan are frequently preoccupied with practical tasks, in these rugs such work could be read as a form of familial contact, a way of staying in touch across distance. Each of the panels represents an activity that takes up a significant amount of the time they spend together. As an artist, Kogachi shares her obaachan's hand-making skills, attention to detail, and the capacity to concentrate for long periods of time. Though they make very different things, there is a connection in the repetitive gestures, and in the basic understanding that through making, you build and sustain relationships."


Obaachan during the lockdown, Wahiawā, Hawaiʻi, 2020 (installation view)
tufted rugs, commissioned by Te Tuhi, Tāmaki Makaurau Auckland
photo by Sam Hartnett

Recently featured at Aotearoa Art Fair, she presented a group of woven pieces alongside paintings with carved and polished walnut frames, handmade by her partner. Claudia showed two of her earlier "rug" last year in a group exhibition at Aupuni Space curated by Cody Anderson. Over the next six weeks, while strengthening connections to our local artists' community and meeting with freshly graduated BFAs at UH Mānoa, she'll focus in studio on a group of paintings returning to themes relating to her family's local history in Hawai'i that we'll proudly present at Aupuni Space on June 30, 2023. Mahalo to UH Mānoa Art and Art History for the studio space and opportunity for outreach.


Sweet Sweet Fantasy Baby, 2023, installation for Aotearoa Art Fair with Jhana Millers Gallery
photo by Cheska Brown