The Fall Report


October 29, 2018
Honolulu, Oʻahu Hawaiʻi


We're finally back with great news after an extremely productive (busy!) late Summer into early Fall. Our summer was spent tagging along with with Asha Schechter as he conducted his observational research into cultural confluences on Oʻahu; we look forward to sharing a trailer of Asha's film with you soon! We're excited to announce our direct involvement with Tropic Editions, a brand-new nonprofit publishing imprint that produces artist books and related publications imbued with a sense of place.

A ton of our creative energy has gone into programing and growing Aupuni Space, an art gallery that supports community based projects and exhibitions that feature Native Hawaiian and Hawaiʻi based contemporary artists. Aupuni Space is an initiative of Puʻuhonua Society and we at Trades are grateful to participate in providing space for local talent to exhibit work and receive praise and feedback from their peers. As well, Aupuni Space is a platform for Trades visiting artists to present their works and ideas and a place to interact with our local communities.

We're also proud to note our further collaboration with Puʻuhonua Society and the Mayorʻs Office of Culture and the Arts on our grant proposal to Bloomberg Philanthropies. The City of Honolulu is currently a finalist amongst a group of 14 U.S. cities to be awarded up to 1 million dollars in the Bloomberg Public Art Challenge. Up to 3 cities will be announced as grant recipients sometime in the month of November; we are anxiously awaiting excellent news!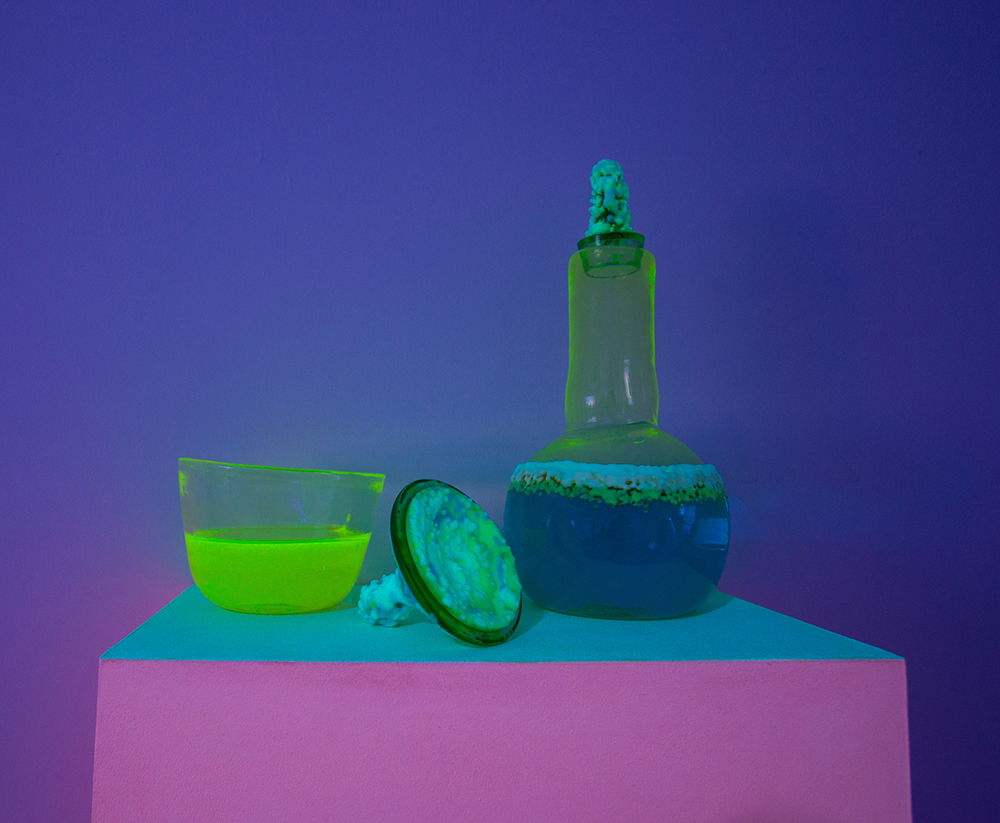 And to the present.. Los Angeles artist Lena Daly has arrived on O'ahu to inaugurate our second year (!) of programming for a month-long dive into our island's coral reef systems, visually as well as aurally, and to explore how they relate to her fine art practice which utilizes UV-reactive pigments, and hypersonic sound systems that make ultra-sonic sound audible. By collaborating with, and learning from local experts to investigate coral's natural fluorescence and the bioluminescence of a reef's inhabitants, Lenaʻs practice will benefit from an enriched understanding of naturally occurring phenomena and first hand scientific experience.

Lena will present some of her work and report on her research on Saturday, November 17th at Aupuni Space. She will also be interacting with middle school students from the School for Examining Essential Questions on Sustainability (SEEQS) sharing her examinations and explorations at the intersection of art and science.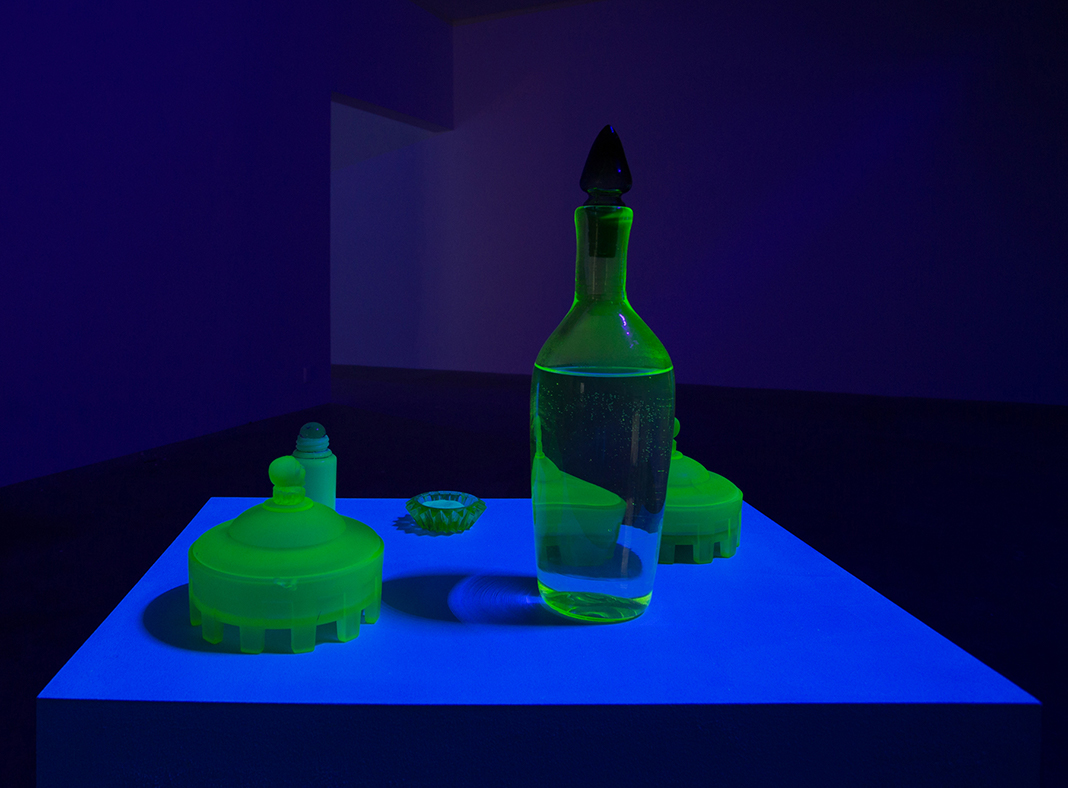 "The atmosphere is aqueous and nocturnal, punctuated by cobalt and jellyfish blues, battery-acid greens, highlighter yellows, and neon-coral pinks. Charged up like batteries, Daly's sculptures and projections suggest ineffable phenomena at the far reaches of human perception, but now, post national debacle, they also read as emergency night- lights and beacons—positing a model of how bodies might generate, radiate, and emit light from within an environment of extreme darkness" -Sarah Lehrer-Graiwer "Critic's Pick: Lena Daly" Artforum, December 5, 2016

What we do is only possible because of your generosity. Your contribution will have a direct and lasting impact on on our programs as well as on local artists and art enthusiasts in Hawai'i. A sponsored project of Fractured Atlas, donations to TRADES A.i.R. are tax deductible to the extent permitted by law.

We wish to gratefully acknowledge the support of the Atherton Family Foundation, The Cooke Foundation, The University of Hawai'i at Mānoa Department of Art and Art History, our growing base of supporters as well as the following:



Yoko Ott and Scott Lawrimore
Mark Hixon
Andrea Charuk and Blake Miller
SEEQS
Manulani Meyer
J. Kukui Mauna Kea-Forth
Maʻo Organic Farms
Heather Shimizu
Paiko Hawaiʻi


Maile Meyer
Puʻuhonua Society
Helen Turner
Chaminade University
Michelle Broder Van Dyke
Chris Ritson
Tantalus Botanicals
Morning Glass Coffee



It is with profound sadness that we have bid farewell to our dear ally Yoko Ott. Yoko was our most trusted mentor, collaborator, and supporter of TRADES. We are devastated by her passing. She is survived by her partner Scott Lawrimore, and mother Yoshi. They will be in our care. Our thoughts are with Yale Union, and Yoko's communities in Portland and Seattle.